AAMA & Pillsbury
Annual Semiconductor Dinner
Exclusive Insights from Samsung:
Dinner with President Young Sohn
Tuesday, November 4, 2014
_________________________________
6:00pm – 8:30pm
Ming's Restaurant 
1700 Embarcadero Road
Palo Alto, CA
With the growth in mobile computing, the internet and cloud computing, opportunities to innovate and disrupt appear to be rising. Wearables hold the promise of creating a significant new market segment. Semiconductors play a key enabling role in all of these markets. This is reflected by growth at many of the existing players and increases in their  valuations but also in the decision by a number of companies–such as Apple, Google and Amazon–to add semiconductor design capability–in a manner analogous to that of the original computer and mobile players decades ago.  An argument can be made that 2014 marked a positive inflection point for the semiconductor industry, from which it may return to historic rates of growth.  Our keynote speaker, Young Sohn, President and CSO of Samsung Electronics will share his own unique viewpoints.  We look forward to welcoming you to this very interesting evening.
​Agenda:
6:00 pm to 6:30 pm Registration & Networking
6:30 pm to 6:45 pm Welcome and Introduction
6:45 pm to 7:30 pm Dinner
7:30 pm to 8:30 pm Fireside Chat with Young Sohn, moderated by Jorge del Calvo, Partner, Pillsbury Law
Featured Keynote Speaker: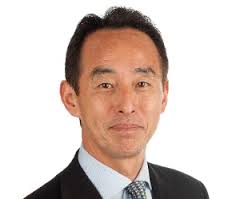 YOUNG SOHN
President and Chief Strategy Officer
Samsung Electronics
Young Sohn is president and chief strategy officer for Samsung Electronics. He leads development and implementation of the strategy behind the global innovation and future technology investment agenda for Samsung Electronics' Device Solutions Group – a business that develops the fundamental, underlying technologies for a $188 billion enterprise employing more than 270,000 people in 79 countries. Based in Silicon Valley, Young is responsible for accelerating open innovation in new and emerging technologies being developed worldwide.
Registration:
Early bird (through October 24th): $45 non-members
Regular: (October 25th – November 4th) : $55 non-members
Join as an annual *AAMA member:  $100
*(Includes complimentary access to future conferences and this event.
Seating is limited; Register here!
Thank You to our AAMA Sponsor