Welcome to AAMA
Founded in 1979, Asia America MultiTechnology Association (AAMA), formerly known as Asian American Manufacturers Association, is Silicon Valley's largest and most established non-profit organization dedicated to the Asia American high-tech community. Having deep roots and a wide reach in the Silicon Valley community and across Pacific Rim countries, as well as a proven track record of success as a Silicon Valley-based organization, AAMA expanded into Asia by launching chapters in Beijing and other major cities.
AAMA & PILLSBURY SEMICONDUCTOR DINNER
Tuesday, March 22, 2016 from 6:00 PM to 9:00 PM (PDT)
A Panel Discussion
on Cross-Border Semiconductor
M&A and Investment Trends Featuring:
AGENDA
6:00 pm to 6:30 pm – Registration & Networking
6:30 pm to 6:45 pm – Welcome and Introduction
6:45 pm to 7:30 pm – Dinner
7:30 pm to 8:30 pm – Panel Discussion on Cross-Border Semiconductor M&A and Investment Trends Moderated by Jorge del Calvo, Partner, Pillsbury LLP
8:30pm to 8:45pm – Questions and Answers with Panel Guest Speakers
8:45pm to 8:50pm – Closing Remarks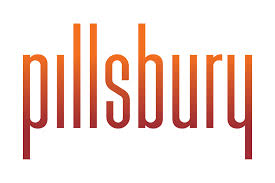 Join AAMA & Pillsbury LLP for this Annual Semiconductor Dinner which has become a Silicon Valley tradition for over 20 years.  Register Early as it is expected to sell out quickly.
Contact AAMA if you are interested in receiving an invitation to this conference or if you are interested in participating as a volunteer. paige@aamasv.com